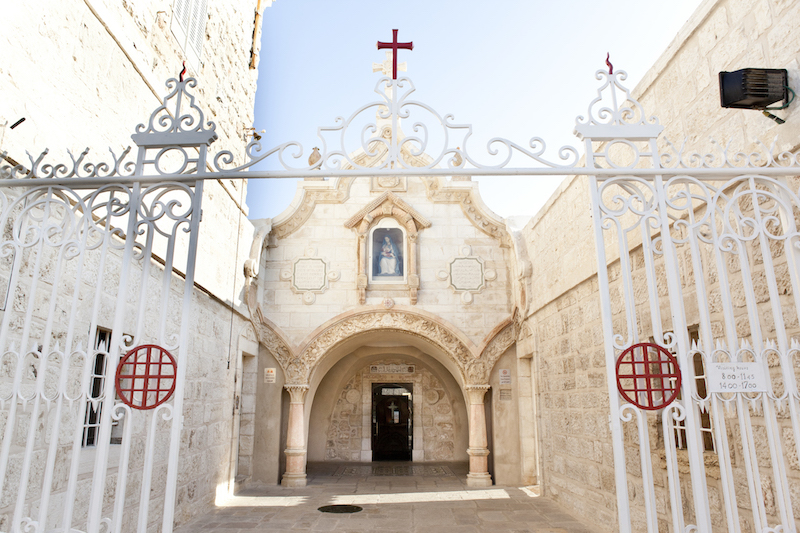 The Milk Grotto is said to be the place where the Holy Family found their refuge during the Massacre of the Innocents, before they could flee into Egypt.
The Grotto's name comes from the belief that a drop of the Virgin Mary's milk fell down onto the floor of the cave and changed its color to milky-white. For ages, childless woman of many religions have visited the Milk Grotto in order to ask for the gift of offspring. They usually take with them a piece of the Grotto's white rock that is believed to have magical power.
A Byzantine Church was built over the Grotto in the 5th century. Remnants of a colorful mosaic floor from that time can be seen in the courtyard of the present chapel, which was constructed around the Grotto by the Franciscan Brothers in 1872. The flat sculpture decorating the Chapel's facade since 1935 is a fine example of local craftsmanship.
Opening Hours:
Summer (April – September): Every day from 8:00 a.m. – 12:00 p.m. & 2:00 p.m. – 6:00 p.m.
Winter (October – March): Every day from 8:00 a.m. – 12:00 p.m. & 2:00 p.m. – 5:00 p.m.
Location: Milk Grotto Street, Bethlehem